Your Help
Most of the people visiting this web site will know that we rely on the gen your support and money. If you have given before – thank you. If you would like to give there are things listed below that give you some idea about what your money will buy. Each gift is noted and the giver thanked and if the money comes with a request that it is spent on a certain item we try our level best to make sure this request is fulfilled.
What your money buys
Your donations will directly help children and young people. It will promote healthy life style, an improved learning environment, encourage good agricultural practice and provide opportunities to generate income.
£10 – £100
£10 will repair the shutters of one classroom or buy one iron sheet to repair the roof of a classroom. Bukuya lost the roof of a classroom block in early 2012.
£20 will buy a bench style desk for up to five children in school or a table for two teachers in a classroom.
£25 will buy a good breed of nanny goat (extending our animal projects further)
£35 will buy a a box of carpentry tools for a boy to leave Afinnet with to begin work
£40 will pay for a new classroom door with a lock.
£70 will pay for a sewing machine for a new qualified student ona vocational project.
£90 will pay an extension to the piggery project. We focus on excellent agricultural practice and our model is for the children Year 5,6 and 7 to observe and learn good agricultural practice in school and then mirror that practice at home. When a child is chosen to take a piglet home, s/he is monitored by one of the staff and when piglets are due the school and family both benefit from the litter.
£100 – £900
£120 will pay for an Eucalyptus tree to be purchased and cut into lengths for the carpentry lads to make beds, chairs and tables.
£130 will help us replace the floor of a classroom to protect children's feet from 'nasties' like 'jiggers' which make the foot incredibly itchy and very painful (speaking from experience here!) . It is the result of a rather large flea laying its eggs just under the skin.
£250 will fence a school garden
£300 will pay for an acre of trees to be planted.
£500 will buy valuable equipment for Afinnet and allow them to maintain sewing machines
£600 will build a new latrine block for the girls at Makonzi School which will last for more than ten years. The pit for the latrines is dug 15 – 20 feet down and only about 18 inches – 2 foot wide. It takes a skilled digger about ten days to complete.
£900 will provide a school with solar electricity. This will pay for 2 lights, cabling, battery and solar panel. We insist that this classroom is available to the community for meetings which happen after dark. Children to board at school before their P 7 exams can work in the evenings and early mornings.
£1000 – £10,000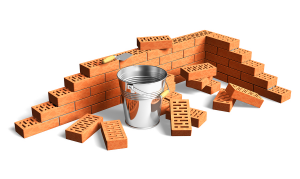 £1,200 will kick start a small income generation project (like the barber's shop)
£1,400 will provide a 10,000 litre plastic water tank to harvest the rain from the roofs of our buildings. The sum covers the tank itself, the base, pipes , guttering and brick surround to protect the tank.
£1,500 will build a block of four latrines to provide safe sanitation for a school for the next ten years. The pit for the latrines is an incredible 35 foot, dug out by two men way below ground. Many of the latrines are dug not deep enough by the community and rapidly become unsafe or over-flowing.
£1,750 will fence a school to stop local animals treading down crops in the school garden build a teacher's house
£5,200 will build a block of three teachers' houses
£7,500 will build two teachers' accommodation block and is built to a high specification. Good teachers' houses enables a school to attract and recruit good staff because they do not have travel to work and can spend more time at the school which will help improve academic standards provide added security.
The BIG ONE –The Nursery School Teacher Training Centre.
Any £1000 donation will help us develop a Three Classroom Nursery. Total £32,000. Here we will be able to train Nursery Teachers. This is now a Ugandan Government initiative and each Primary School is being encouraged to provide a Nursery classroom They (and we) know that if children begin their education in a Nursery school they will get a much better education.
We want to be up front and honest about what we can and cannot do.
What we will/ cannot commit to:
• Paying any salaries
• ICT in primary schools
• Sponsorship of children (but we know a charity that can!)