How We Do It
Our final point in our mission statement states our intention to:
To increase international understanding and relationships between the people of North West Hampshire and the people of the Mityana District of Uganda.
It is absolutely vital that we visit and continue to do so. Teams of young and old have been visiting every year since 2005. Both express a wish to 'make a difference'. The truth of the matter is that the real difference is made in them.
Tell me and I'll forget. Show me, and I may not remember. Involve me, and I'll understand.- Native American Saying
Testbourne Community School and Mityana Secondary

Mityana Secondary School and Testbourne Community School began their link in 2007.
In 2014 we are up to the 7th group. That's 98 Testbourne pupil who have been to MSS. In November 2011 the first group of MSS students came to the UK. There has been visits by the headmaster of MSS and three of his staff as well as the head-teacher of Testbourne and 3 of her staff. Testbourne has been very proactive with the link, fundraising for water tanks, art and craft shelter and a place for the girls to do their home work in the dormitory compound.
In 2011 the first Mityana Secondary students visited Testbourne and we hope there will be more. Testbourne students are fund raising to 'Bring them Back'.
Buddies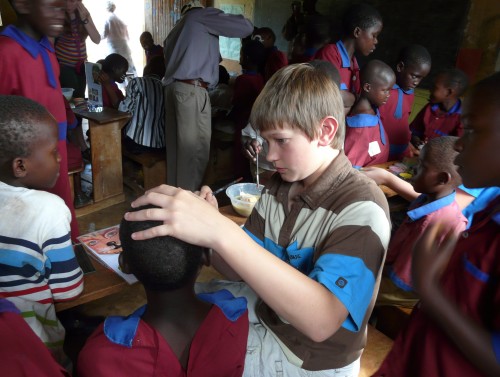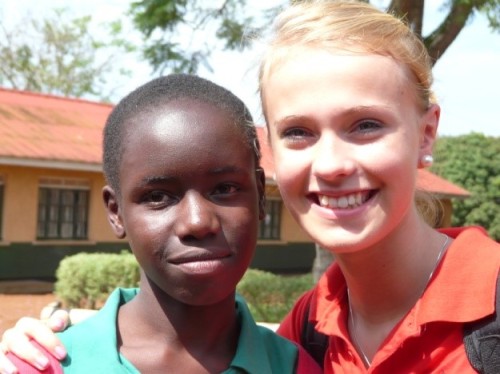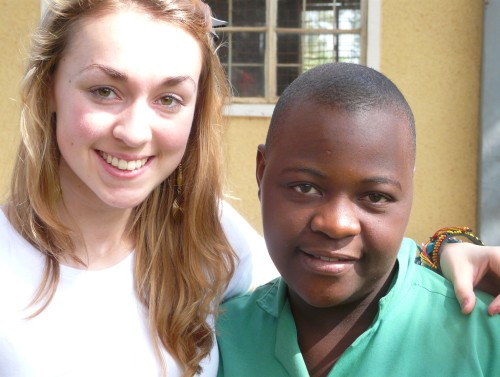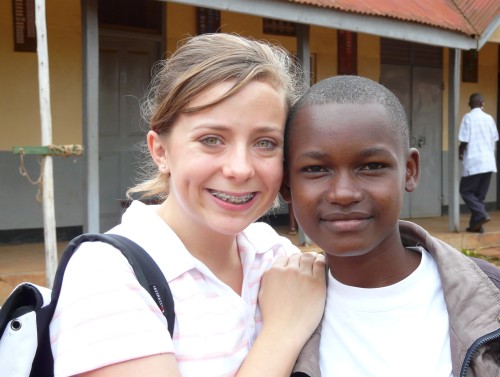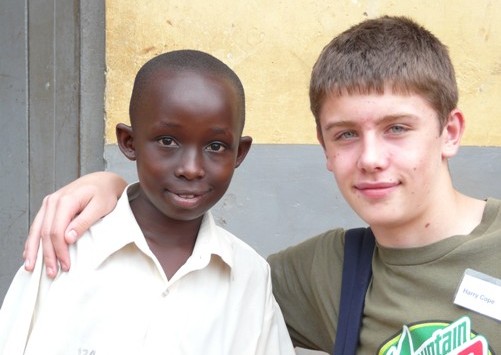 St Mary Bourne Youth Groups
The initial visit was in 2005, since then we have taken a group in 2008 and 2010.
These pictures give you a bit of an idea about what they got up! It was a life changing experience…
At Mityana Secondary School we arrived to a friendly welcome from the headmaster, and were invited into his office to sign the visitors book, all 18 of us! We met our buddies and each filled in a sheet about ourselves and compared it. After doing this we attended lessons, were taken on a tour of the school (seriously dusty with limited facilities, but very happy people), and then had lunch – poshu and beans luckily Dodie had some forks as we weren't really prepared for the 'hands on' eating experience.
In the afternoon we had a lesson in Lugandan we made up our own nursery rhyme. Then it was time for collecting water in 20 litre jerry cans. After a long walk down to the river we scooped out the water, some only a few inches full, but Daniel managed the whole monty! We then presented our gifts to our buddies, they all went down really well and we gave the staff- kettles, stationary and laptops, they were extremely grateful.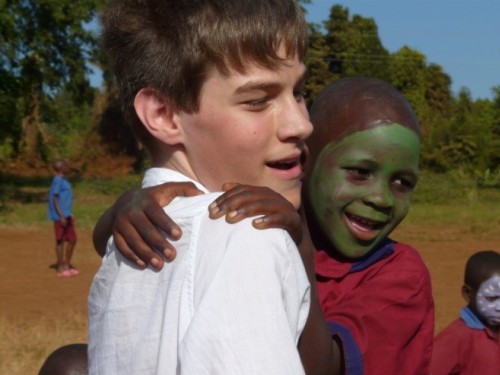 At the Orphanage in Mityana all the children ran to see us, shaking and holding our hands, and hugging us. We were introduced to the Headmistress and staff. The children then split themselves into their classes and we went round showing them how to make bracelets and windmills and painting their faces. It was fun and we loved it. These kids had so little and yet they couldn't stop smiling. They were so happy with so little.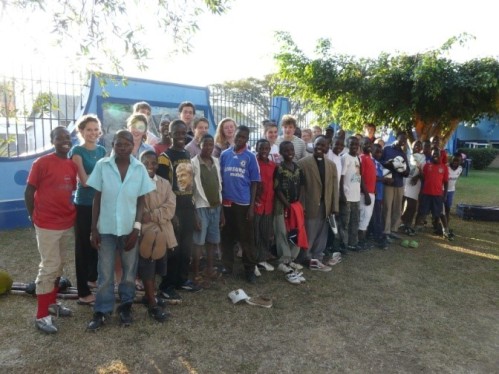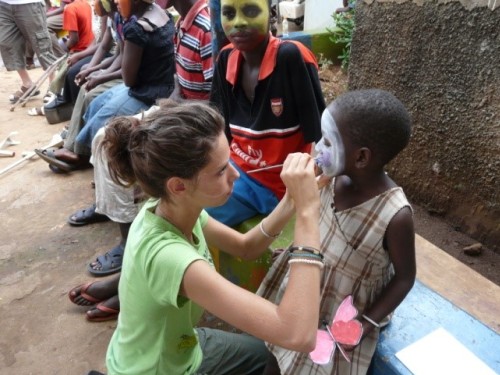 We provided a football team with boots, faced painted at Namutamba. Nearly all the children had leg injuries but that didn't stop them dancing as they sang for us. And we have money to Bishop George for Afinnet sewing machines. These ones are the old fashioned ones without electricity!
In the schools we visited we washed and painted black boards because they hadn't been in a long while. We also blew up lots of balloons so each child could play with one. Makonzi's linked with St Mary Bourne and we were split off into small groups and went to talk to a class each about what it was like when we were at SMB Primary School. We taught them some games and songs (e.g. Duck, Duck. Goose and Head, shoulders, knees and toes) and they taught us some too. We saw the school gardens and piglet projects. A couple of boys have started their own gardens at home. This is very exciting. At each school we were greeted with happy, smiling faces and when we left we were given gifts of fruit, eggs and vegetables. The generosity was humbling…the fruit was delicious!