Mityana Secondary linked with Testbourne Community School
Mityana Secondary School (MSS) and Testbourne Community School began their link in 2007.
Testbourne Community School link
In 2014 a 7th group of Testbourne students will have visited Mityana Secondary. In November 2011 the first group of MSS students came to the UK. There have been visits by the headmaster of MSS and three of his staff as well as the head-teacher of Testbourne, her deputy and by the February 2014 3 of her staff. Testbourne has been very proactive with the link, fundraising for water tanks, art and craft shelter and a place for the girls to do their home work in the dormitory compound.
They have significantly contributed to projects in Mityana. Their parents and each team have been wonderfully generous. In 2013 the team gave out £2,760. Of that sum just over £700 went to our rural schools in Mityana.
Two Weeks That Changed Our Lives
On Sunday after a vibrant cathedral service where we had to get up and introduce ourselves (embarrassing!), we met our buddies. By the end of our time in Mityana we were all very good friends. Amongst lots of information they taught us about what they want from their education and how much they care about the future.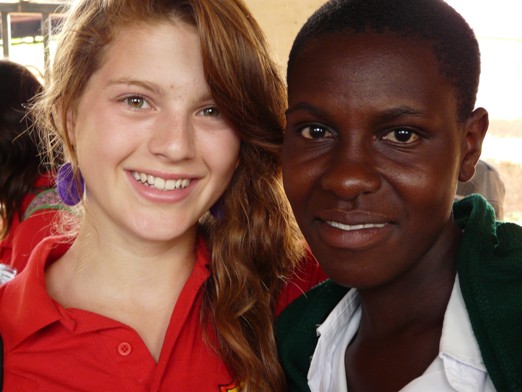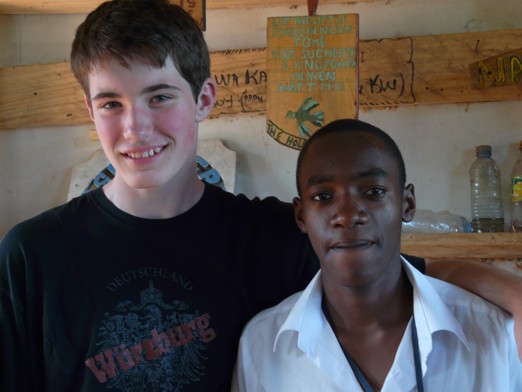 And we all had a jerry can which we had to fill and bring back to school, nearly two kms. It was exhausting and most of us couldn't do it! The pond where we filled the jerry cans was disgustingly dirty. It was something we will never forget.
One Sunday we went to the Orphanage where we played games all afternoon with the kids. We also gave them lunch and they loved it. We are told that they are lucky to have meat more than twice a year so it was a real treat. We made masks, painted faces and played football. Some groups made bracelets and little purses. Everyone was really happy! And we loved it too.
We went out to Bulera, a rural school and played volleyball and joined in their 'Sports Day' games. They had made gifts for us all. At all the primary schools they sang and danced for us. We visited Afinnet where girls our age are learning to sew on treadle machines and boys are taught carpentry skills. And we took baby clothes and shawls to the maternity unit at the hospital.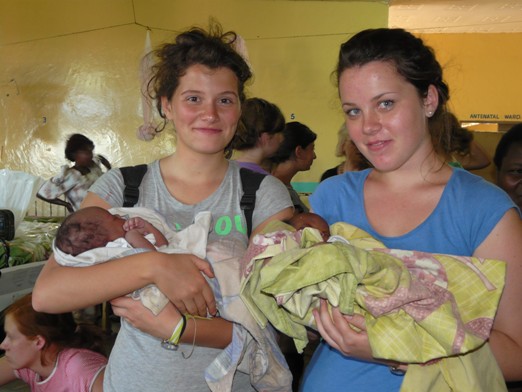 During the week at school we went into different classes, some of us had a history lesson about East African history, some had a geography lesson on global issues like recycling. We looked over the school gardens where students learn to grow food like maize, cabbages and sugar cane. We also tried the school lunch of poshu and beans.